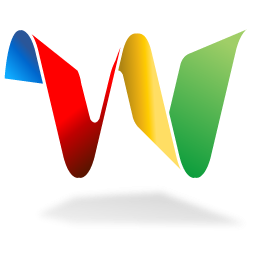 It was pretty inevitable that Google Wave would fail after being hailed as the solution to all our problems. Still, looking at a defeat gives me a feeling of malicious joy.
Let's start at the beginning: I got my invite almost 3 weeks ago, and after an initial: wow cool. I found out that nobody I care about had Wave.
After another week or so I finally got 20 invites to give out (if you want one send me an email, I've got 13 left) and finally managed to get the most important people I communicate to into Wave.
And, we had a lot of fun watching each other's cursor spit out text live on the screen. Unfortunately, that was the only thing we found useful, and it was only funny for about 20 minutes. After that, we went back to our lives and that's it. I'm still waiting for a reply to a Wave I sent Kristof almost 2 weeks ago.
So, what's the problem? Wave technology is revolutionary, the idea is just not. It's at heart:
Awesome technology looking for a problem to solve
Wave fails in most/all of it's goals:
Replace Email: Ok, so Email is everywhere and it works (thanks to GMail). I get mails pushed to my Android phone, and all in all: It does everything I want flawlessly and most importantly: EVERYWHERE.
Wave on the other hand: Only inside my browser, no notification tool whatsoever. Pretty much equally useless as Facebook Messaging.
Replace Chat: Instant typing is funny, but using the tool for IM just does not cut it usability wise. Live and Skype are great at that too, and even ICQ had that instant typing thing going some versions back (nobody wanted it). Wave once again misses all the major points here: No mobile client, no notifications, no desktop client.
Replace Message Boards: Try running a public community off Wave: It's impossible. Since you have to add people to the wave one by one, there is no way to spawn a new thread unless your community is really really small. Public viewing (the main purpose of most messaging boards) is impossible, thus the whole thing is not suited to replace a message board.
Replace Wiki: Again, who cares about a wiki if it's not publicly available? I know really few people who have a wiki for <5 people, and even those few won't care for Wave's wacky and really laggy Playback feature.
Be a collaboration tool: Well, Wave does that pretty well. Only that I don't really see any online collaboration happening anytime soon, since most people are just too used to sending Word documents or Excel sheets around, they won't dumb down to using a Wave just because they see each other's cursors.
Well, and that's about it. Wave tries to do a thousand things, and succeeds at not one of them. It's totally useless without having any sort of desktop integration and mobile device integration. And once it has all of that, I still see myself sending more "Hey check your wave" emails than receiving a answer through wave.
What I want now? I want Google to use the awesome technology they created with Wave and bring it over to GMail. I want to be able to drag&drop files to my GMail and have them be attached to my mails. I want this incredible spellchecker inside GMail and I want it now. That's all. I don't care for your revolutionary shiny thingy that does everything but nothing.